Specifications
---
Feeding Method :
– Electronic Mechanical & Pneumatic systems

---

Feeding time :
– 0.5 ~ 0.6 Seconds
Electric Spec. :
– 50/60HzDualCycle
– 100V/240VDualVoltage
– SMPS Controlled

---
Button type
Button Hole :
– 2 & 4 Holes- Standard, 3 Holes- Optional
Button Dia :
– 8~30 mm**
Button Tickness :
– 1.0~8.0 mm**

---
Application
This robot mechansism device is used to feed the buttons to the button clamp on the button sewing machine.
Operator no need to align the holes of button.
With its increased feeding speed, the sewing machine head speed can be used upto maximum, which results in higher productivity. Using this device a beginner shows double productivity than skilled operaters.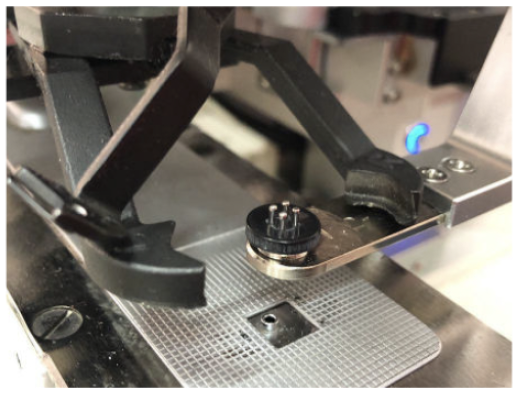 Special button machine work clamp is provided along with BK-17 as per machine make.
Transfer pin of different sizes provided with BK-17 as standard accessories.
Features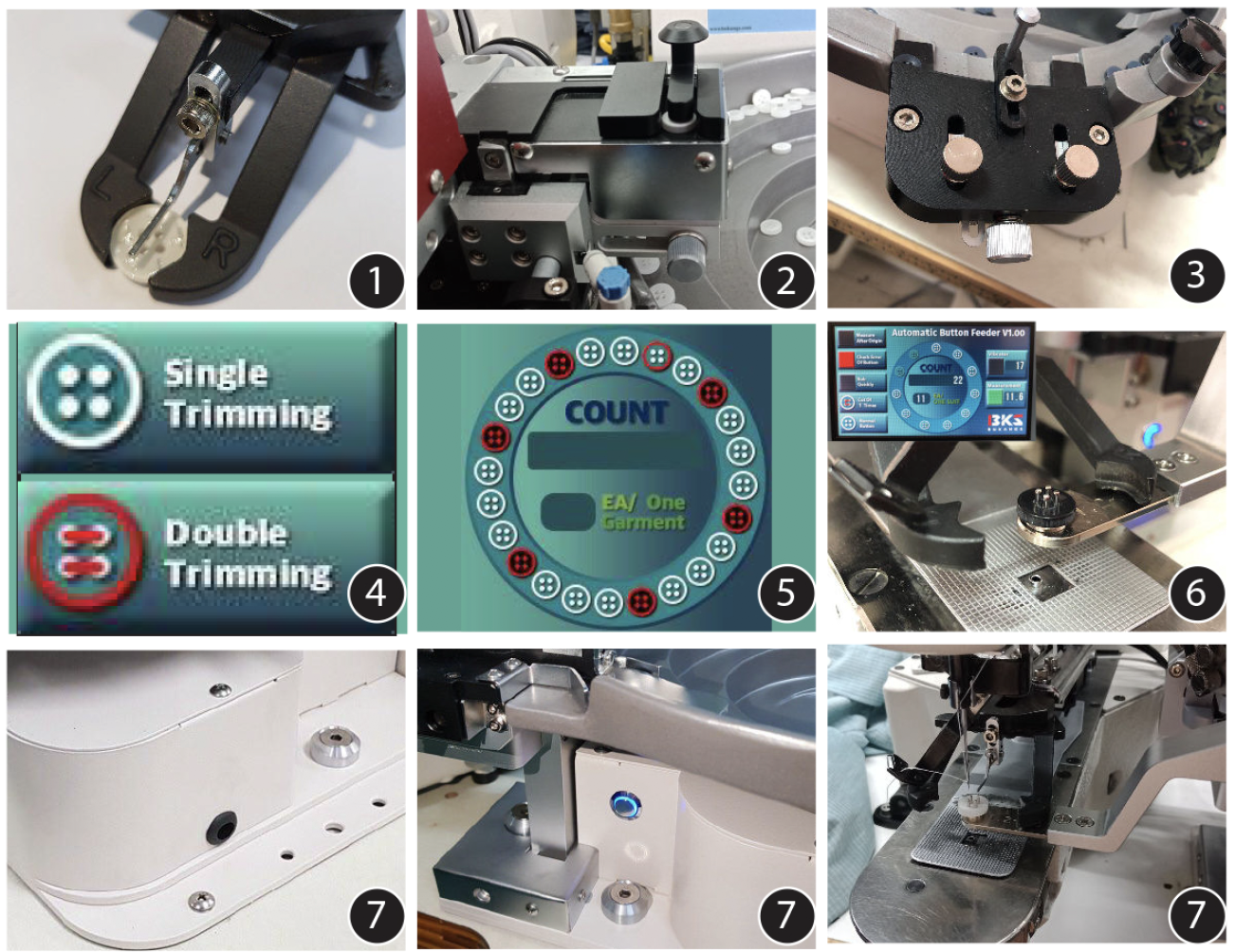 One body type loosening clamp – automatic loosening clamp position so easy loading of button manually also
Easy Button measure

– easy button change, just one touch, one time can set button width and thickness together
Eaasy Micro Adjustment – to control facing of button in-vibrator
Two times cutting – can select after single or double trimming to supply button to work clamp
Cyclic program – We can select the number of button patterns where we need regular button supply & whenever we dont need button supply so we can fix button manually
Point button – Can be programmed to load the other size button by hand
Supply button – Automatic button supply in absence of no button in work clamp
X,Y adjustment – Easy to set the X & Y axis for transfer pin setting to needle

Extra:

High quality SMC cylinders solenoid assembly used
in shirts can achieve 1200 – 1650 * buttons per hour

can installation any brand lockstitch button sewing machines
easy installoation
easy button change by one touch
no need expert, any one can operate
touch type display and easy volume controlling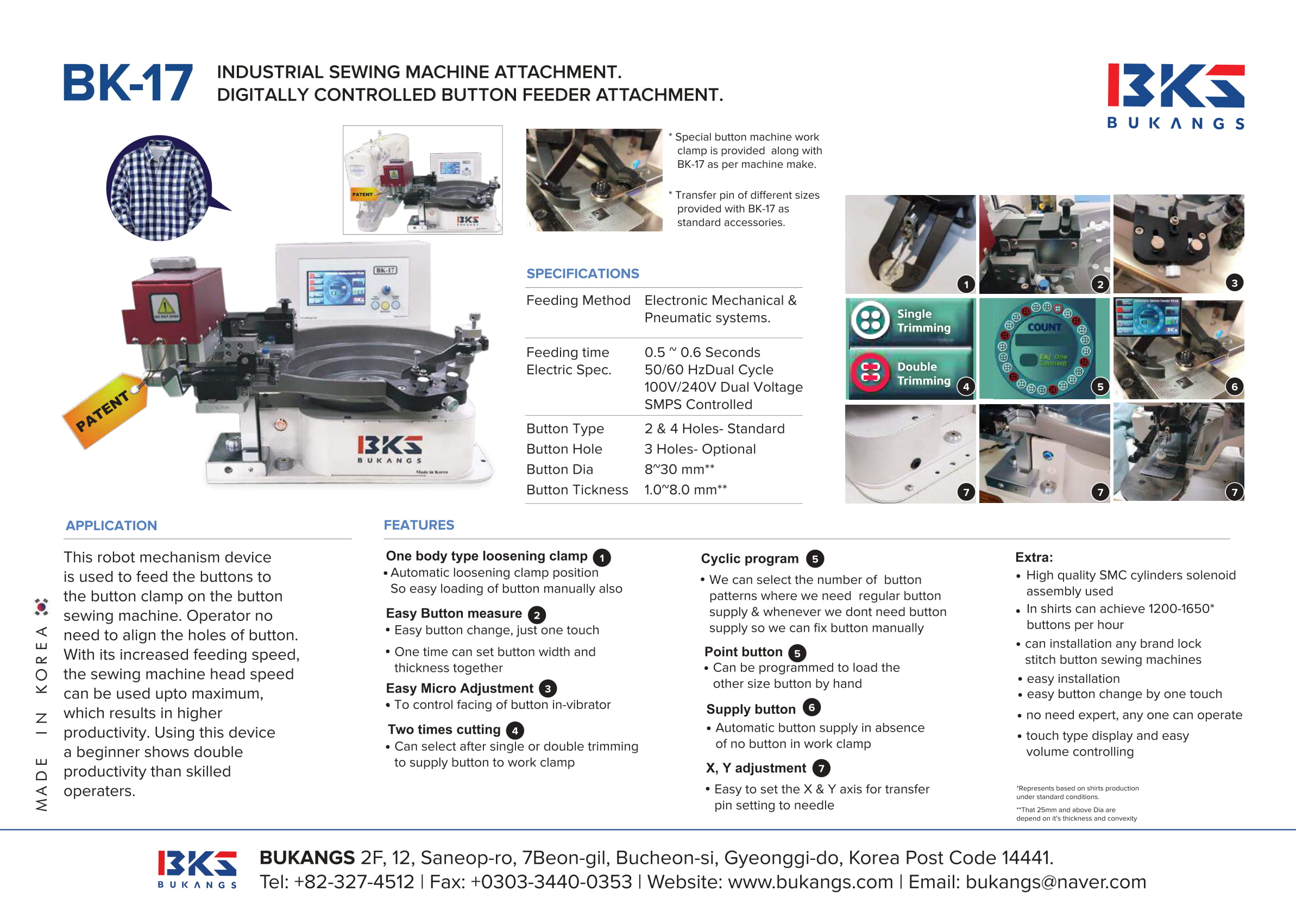 inquiry